Season 2: Doc World: Season 2
A weekly showcase bringing the best international documentaries to an American audience, season two of DOC WORLD builds upon the series's premiere season. From the discovery of deep, dark family secrets buried within Bolivia's history to the survival of Mumbai and the city's residents traveling on its dangerously overcrowded streets, the series dives deep into the heart of the issues.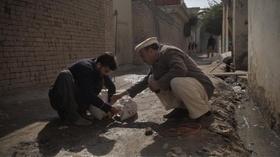 Members of Pakistan's KPK Bomb Disposal Unit put their lives at risk for their people.